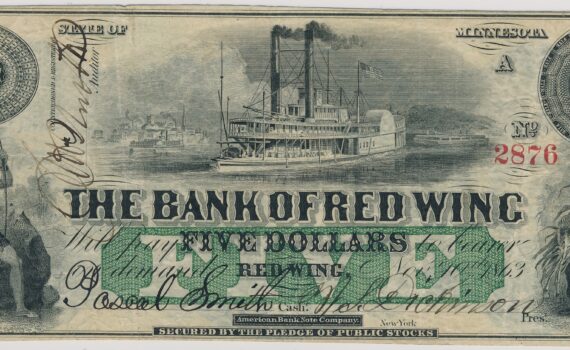 Last year a long-time collector/dealer from the east coast gave me a call to check on the status of a purchase. A week earlier he had ordered a copy of my Minnesota book, not only because he appreciated obsolete notes in general, but he had a couple Minnesota notes he acquired quite a while ago and wanted to learn more about them. I assured him that the book was in the mail and that delivery was imminent.
He went on to tell me more about those notes. He had them for over 25 years, and they were just a couple highlights of his collection. They were from the Bank of Red Wing, one cancelled (as most issued survivors are) and one not. He followed the conversation with a text containing images of the notes. They were quite impressive, but also quite not for sale. Nonetheless, I proceeded to convey my interest in adding them to my collection, and I extended a generous offer. End of conversation.
A couple months into 2020, and things started to get crazy with COVID-19 taking the headlines. I don't know whether that was a catalyst, but one day at the office I got a text with an offer to sell. It was essentially an acceptance of my offer, with a marginal note added. A deal was done. I mailed the check and received the three notes. It was to be the best addition of 2020.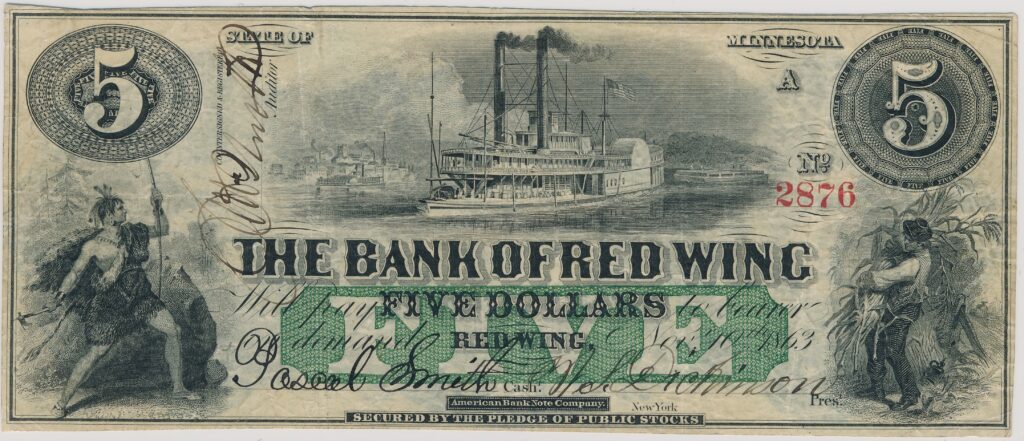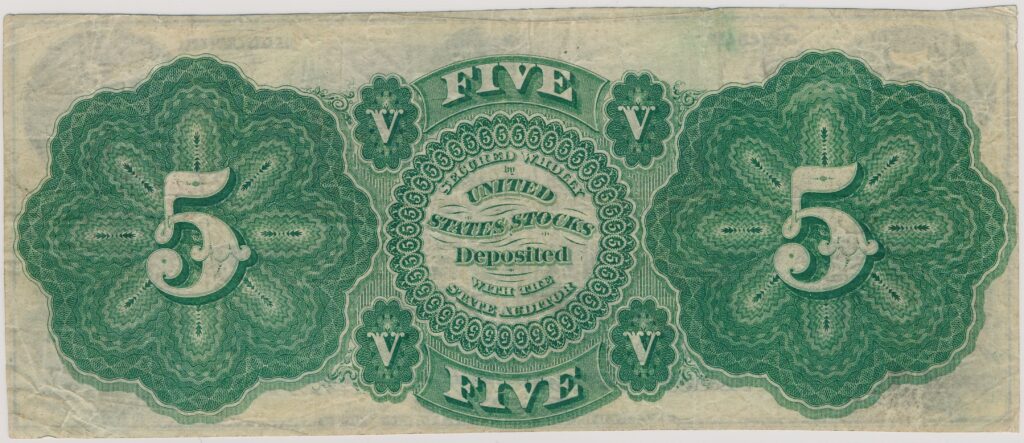 The $5 Bank of Red Wing was outstanding, a high grade beauty without cancellation. To find a rare Minnesota note of this quality is a miracle. It was an upgrade to a fine note with a cancellation already in my collection, which I could sell to help finance the new purchase.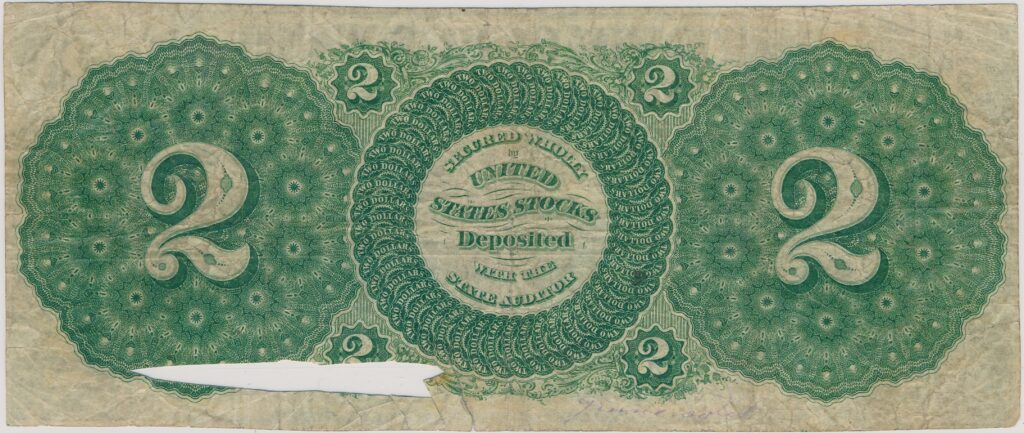 The $2 Bank of Red Wing was unfortunately cancelled (cut out signature), but it was very special in that it was the first $2 of the second issue (with green overprint and a printed back) to surface. For the first time I was able to fully view the back design of the $2 issue.
Despite 2020 being a freakish year, with all its upsetting events, this is one positive measure of how I will choose to remember it.